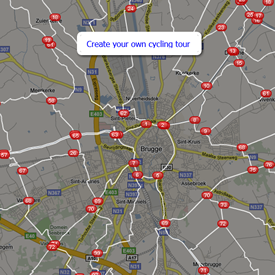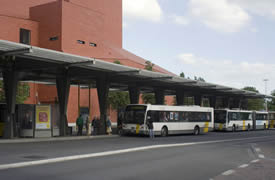 Other points of interest in and around Bruges
______________________________________________________________________________

Food & Grocery Shopping in Sint-Andries:
- Colruyt, Gistelse Steenweg 345
- Super GB, Gistelsesteenweg 344
- you will find all other shops in our home manual
Carrefour Hypermarket and all kinds of other shops
in B-Park (N31- Blankenbergse Steenweg, North of
Bruges) at about 5 km from our house.

Cinema Kinepolis: alongside N31 (South of Bruges)

Transport:
- Railway (NMBS-SNCB)
- Public city- and local transport by bus
Bruges has an extensive web of bus lines, operated by De Lijn, providing access to the city centre and the suburbs (city lines, Dutch: stadslijnen) and to many towns and villages in the region around the city (regional lines, Dutch: streeklijnen). In support of the municipal traffic management, free public transport is available for those who park their cars in the main railway station car park.

Cycling and walking in and around Bruges:
The cycling network "Het Brugse Ommeland"
(countryside around Bruges) features 900 kilometres
of biking pleasure in one of the most beautiful areas
in Flanders. Using the cycle route network map adds
a new dimension to riding: it makes it easy and so
much more interesting.

You will find these maps in our home-exchange box.

And on this "Routeplanner"-website
you can create your own cycling tour
by clicking on the network-junction nodes.